The tragedy occurred during the morning rush hour at Elphinstone station, which connects two major local lines.It was triggered by overcrowding and people seeking shelter from monsoon rains, the officials said.
The injured have been taken to a nearby hospital and senior railway officials are at the scene.
——————–Advertisement starts here ———————
NRIApps.com
 is offering 1 Month FREE chat in 20+ Hugely Popular Indian Apps for a limited time.
DesiSinglesApp.com World's #1 for Indian NRI Desi Singles across the World. Thousands of members to chat.
NRIsWorldwide.net – World's #1 NRI Community Website offers NRISConnect.com App to connect with NRIs near to you across the World to Find Indian Friends, Online Chat, Desi Events, Hobby Groups, Local Desi Classifieds, Accommodation. Also Checkout 
IndiansInUK.net
, IndiansInUS.net, IndiansInCanada.net, IndiansInEurope.net, IndiansInSingapore.net, indiansinGulf.net, 
IndiansInhongkong.net,  IndiansInNewZealand.net, IndiansInAustralia.net
————————Advertisement ends here ——————–————
"The incident occurred as heavy rains lashed Mumbai and passengers took refuge on the foot overbridge. People at the front slipped and the huge crowd toppled over, leading to the stampede," Indian Railways spokesman Ravindra Bhakar told AFP news agency.
"Twenty-two dead have been confirmed, 14 men and eight women… Some 32 passengers are injured."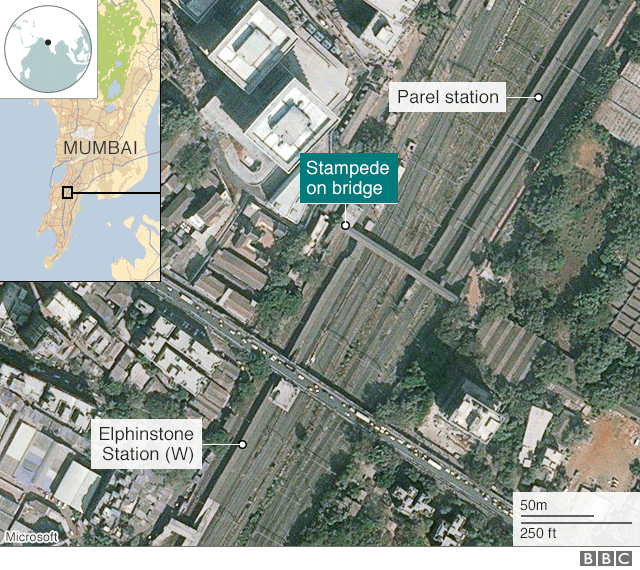 Akash Koteja, one of the injured, said: "Trains were rolling in and some people wanted to get out of the station, but others were not making way. When a few tried, it led to a stampede."
TV footage from the scene showed commuters trying to rescue fellow passengers from the crush and revive people by pumping their chests.
"We put everybody who was injured in cars, police vans and ambulances and tried to take them to the hospital as quickly as possible," said one witness quoted by AFP.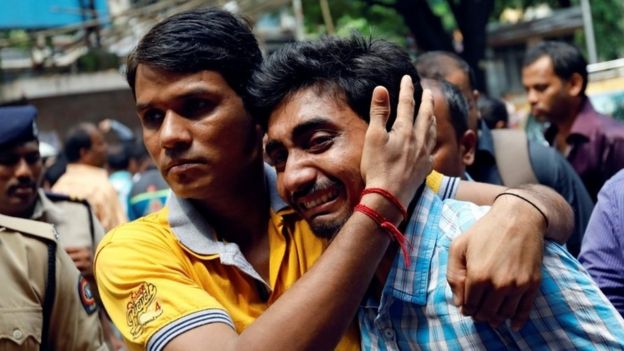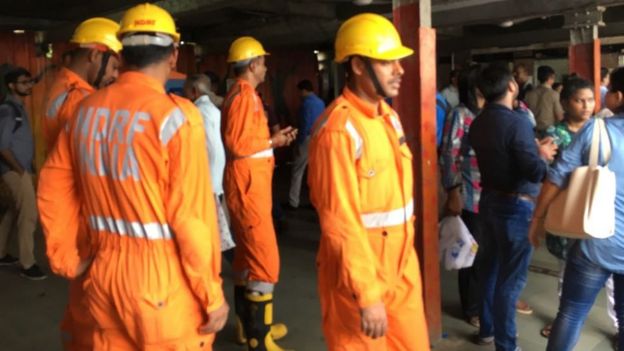 The BBC's Yogita Limaye in Mumbai says the incident has once again put the spotlight on Mumbai's transport infrastructure, which is often criticised for being old and insufficient, given the millions of people who use it every day.
Read More @ bbc
---
Contact PhoenixGMN or PhoenixInfomedia.in for all your App & Web design development needs. Other services include – SEO, Online Promotion, Digital Marketing, App Explainer Videos, eShops & much more. Checkout Our Handpicked Apps Portfolio & Videos here – https://goo.gl/DzcCWd
Leave a comment